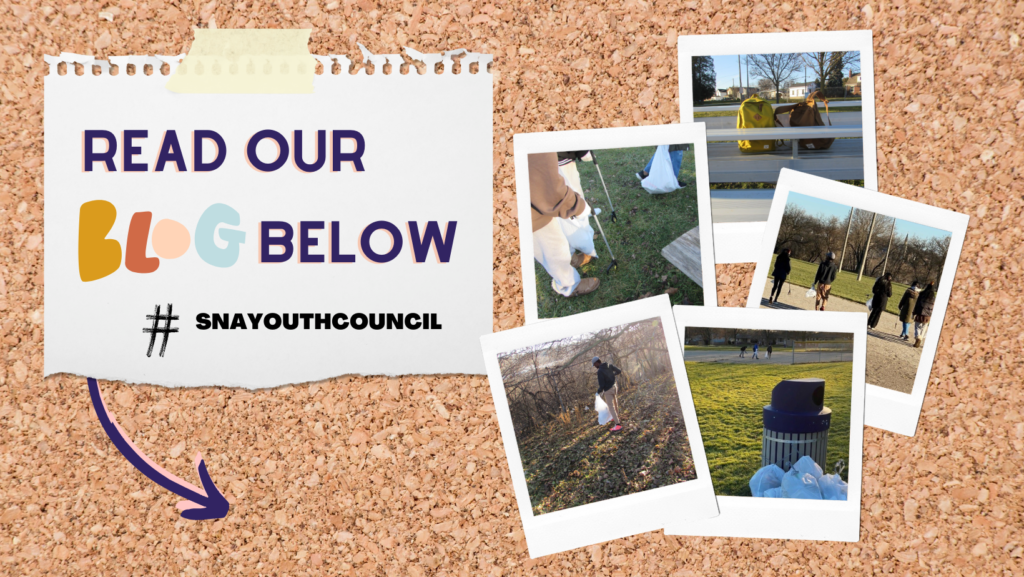 Blog Posts
St. Gabriel School Ground Cleanup

The SNA Youth Council again came together for another park clean-up outside St. Gabriel's school on August 3rd. Outside of also the SNA office, the youth spent roughly an hour going around the field and front of the school, cleaning up the area of all the garbage we had found. We were glad to have been doing another park clean-up, making the area both more environmentally friendly and safe for all kids, youth and adults who use the space to have fun outdoors! Stay tuned for more projects from the Youth Council, and email at rudaj8698@wrdsb.ca and jacintash@gmail.com to join in the fun!
Youth Night

On behalf of National Youth and National Volunteer Week, the Youth Council members enjoyed a night at Kingpin. Many youths came together for some fun and to celebrate everything that we've managed to accomplish so far! All members of the Youth Council have truly worked hard to make all of our projects a success and are super excited to take on and maybe even lead some projects in the near future. Stay tuned for more updates, and reach out to sandra@silverheightsneighbourhood.com if you'd like to join in for events like this!
Food Drive

Hello Silverheights Community! In April, the SNA Youth Council began a local food drive to help support our community for those who needed it most. The Youth Council worked hard over several weeks during the planning process before being able to officially begin collecting donations for the Cambridge Food Bank over a few weeks. Proceeds came in from Jacob Hespeler Secondary School, Youth Council members and several peers across our community. We give many thanks to everyone that was able to help out!
Park Clean Up

On May 4, 2022, the youth council members all got together again at Millpond Neighbourhood Park on Baldwin Drive, where we cleaned the park and trail in the area. Like last time, we split up into groups and walked around looking for trash, such as empty bottles, plastic bags, and more. It was great to see that there wasn't that much garbage for us to collect, showing us our community's genuine care towards our environment. Some other high school students who were not originally a part of the youth council also came to help out! The Youth Council enjoys doing part cleanups, and we are all looking forward to finding more locations to clean in the future!
I enjoyed the Notes of Hope project and found it an excellent opportunity to make the world a better place!"

– Youth Council member