Please ensure to set up your Household Forms before attempting to register for our in-person programs at SNA!
Please note the link won't work until Tuesday September 19th at 9am
SNA's Fall Program Online Registration System: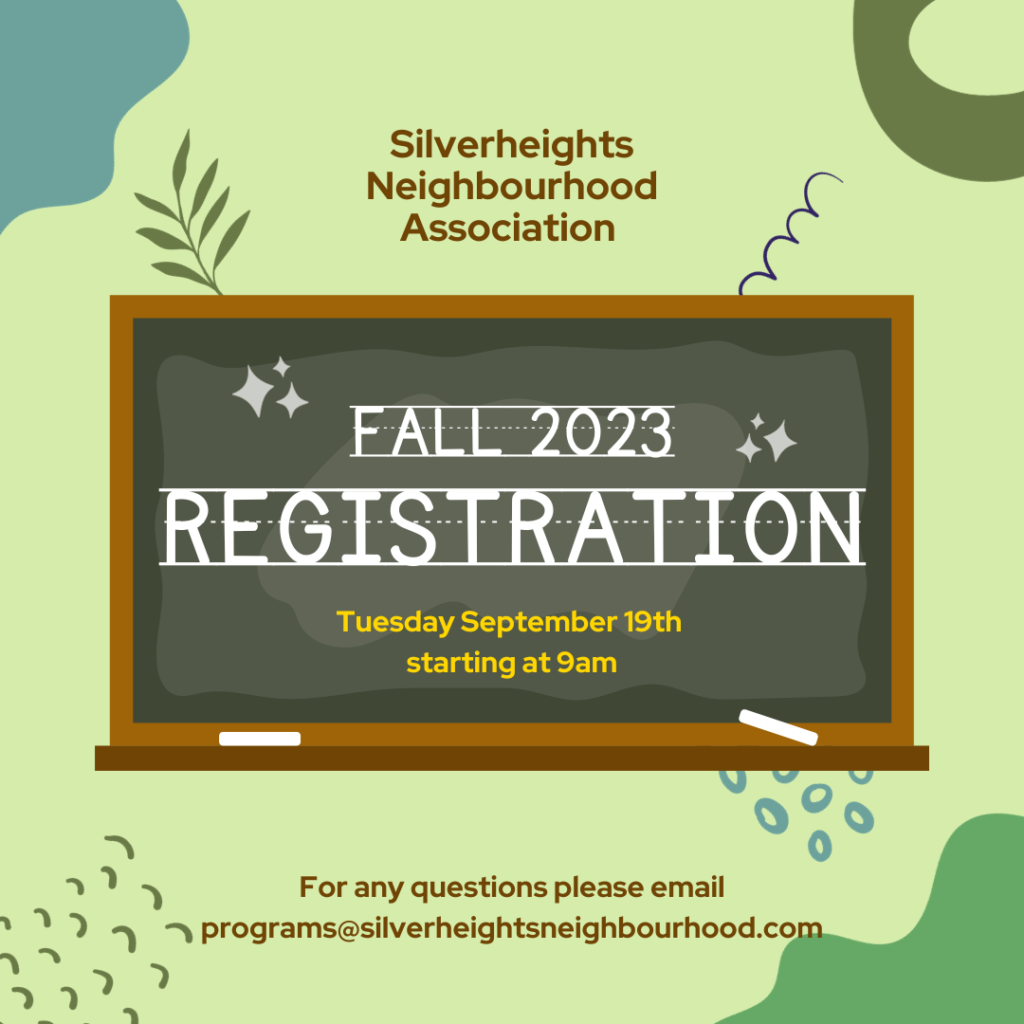 We are so excited for our Fall 2023 programs! Registration starts Tuesday September 19th at 9am. There will be online support for registration through email (programs@silverheightsneighbourhood.com). The link for registration will be posted as well as found on the program page of our website.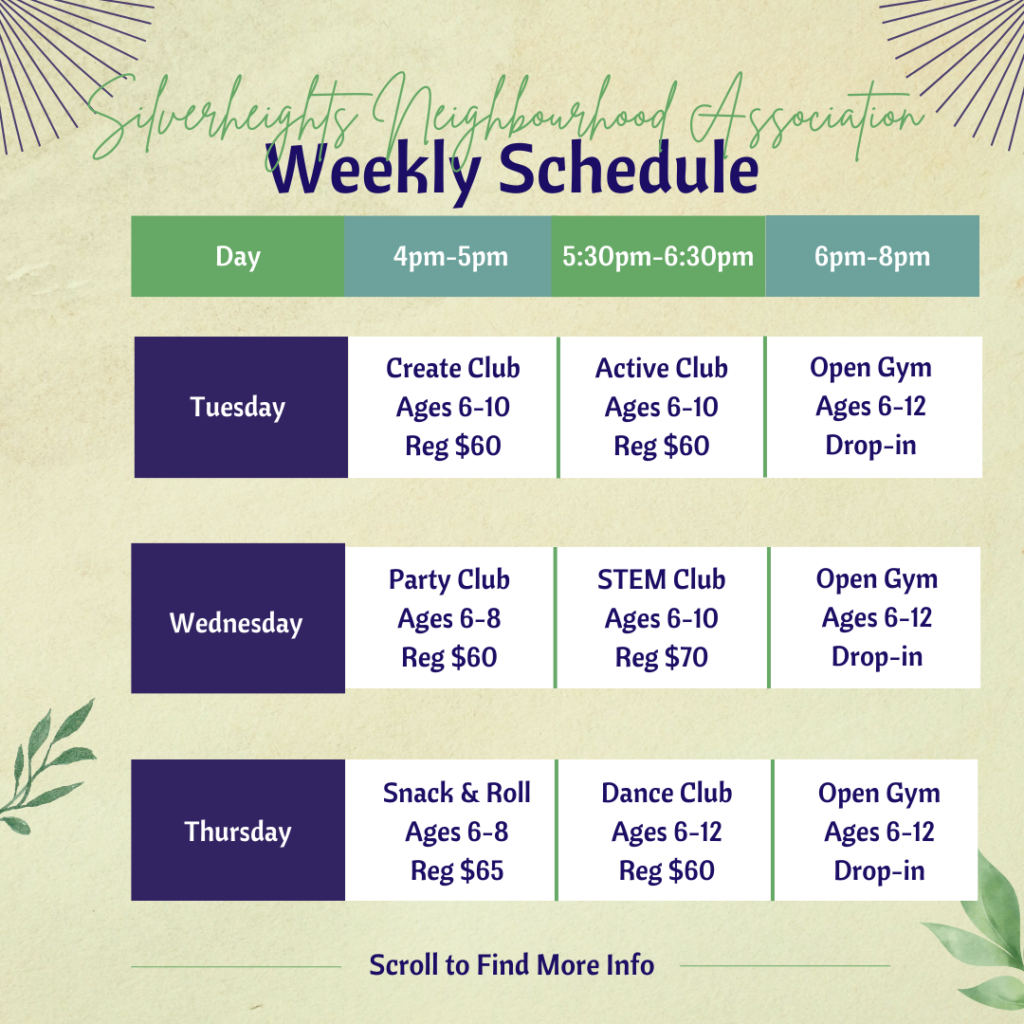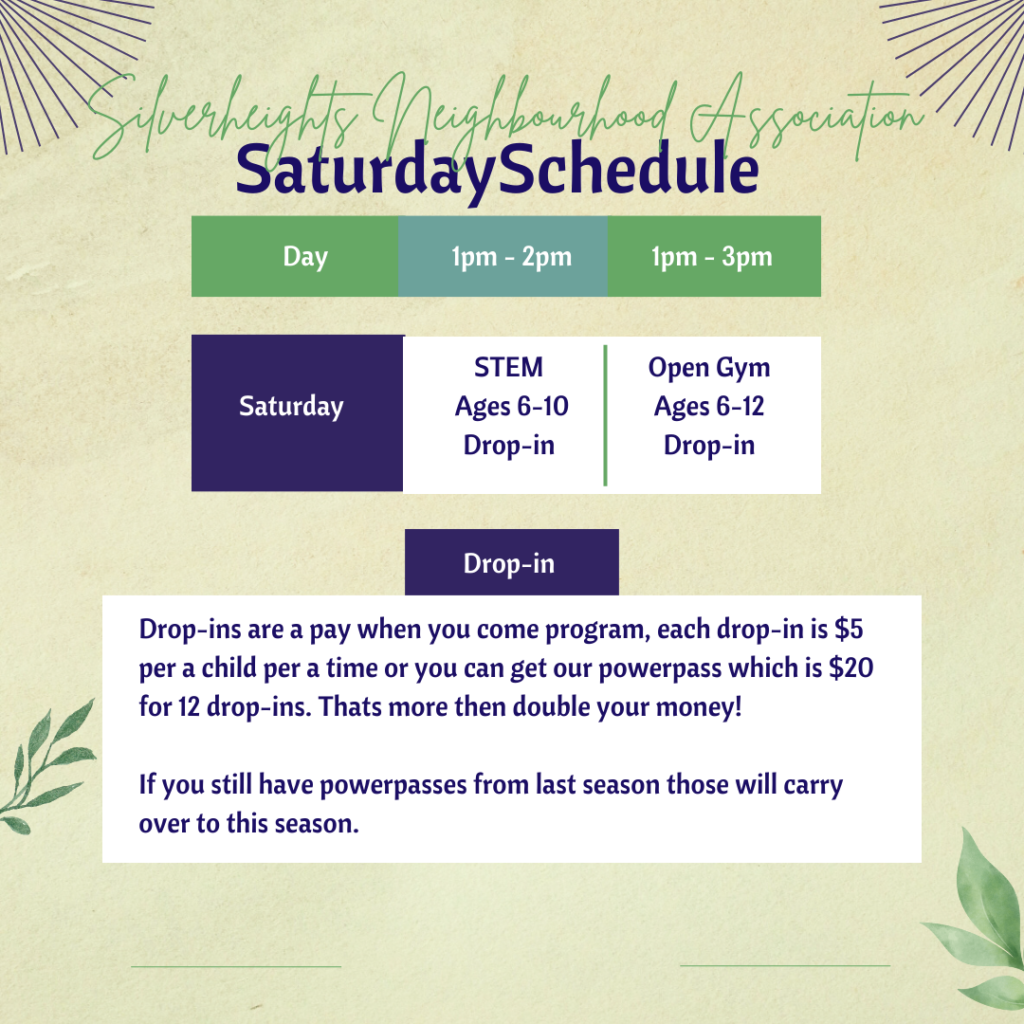 Program Descriptions
Create Club – NEW! A new twist to our Art club but not focused on traditional art. Their will also be some drama, music, knitting, crafting, and more. Each week will be focused on a different piece of creativity, to encourage new ideas and practicing new skills.
Active Club – NEW! Bright new club that allows a smaller group to try fun and different activities; yoga, zumba, drumfit, boxercise, dance, pilates, sports, etc. Each week they will try different activities that are fun and don't feel like exercise! 
Party Club – NEW! An exciting new program that brings fun and interactive games each week. Every week your child comes there will be a different party theme that is interactive with numerous different activities and crafts.
STEM Club – Back and better then ever! With a mix of coding and even more interactive learning, topics include: coding, forensic, chemicals, explosions, and more! All of these amazing topics are being held in a safe and interactive club so everyone has fun and learns! 
Snack & Roll – Lego Club 2.0! A mixture of lego club with a bit of cooking added. At the beginning of program they will learn how to independently make their own snack then when they're done eating there will be a number of different activities to choose from! And at the end of the program they will get to take home they're own recipe book of everything they have made!
Dance Club – NEW! Each week your child(ren) will get to learn new and different genres of dance, then with help from the leaders they will create their own dance routine! This peer lead program will give them the taste of 8 different genres of dance and help them learn how to create their own choreography.
Open Gym – Back by very popular demand we have our drop-in Open Gym program! Come by Tuesday to Thursday and drop them off for an amazing 2 hours filled with sports and games!
Powerpass – Drop-ins are a pay when you come to program, each drop-in is $5 per child per a visit. Or you can get a PowerPass, which is $20 for 12 Drop-in visits. That's more then double your money! If you still have a PowerPass from the Sprinter season the remaining visits that are left you can still use for this Fall season. New Powerpasses have to be purchased through Campbrain, renewing Powerpasses can be done in person.