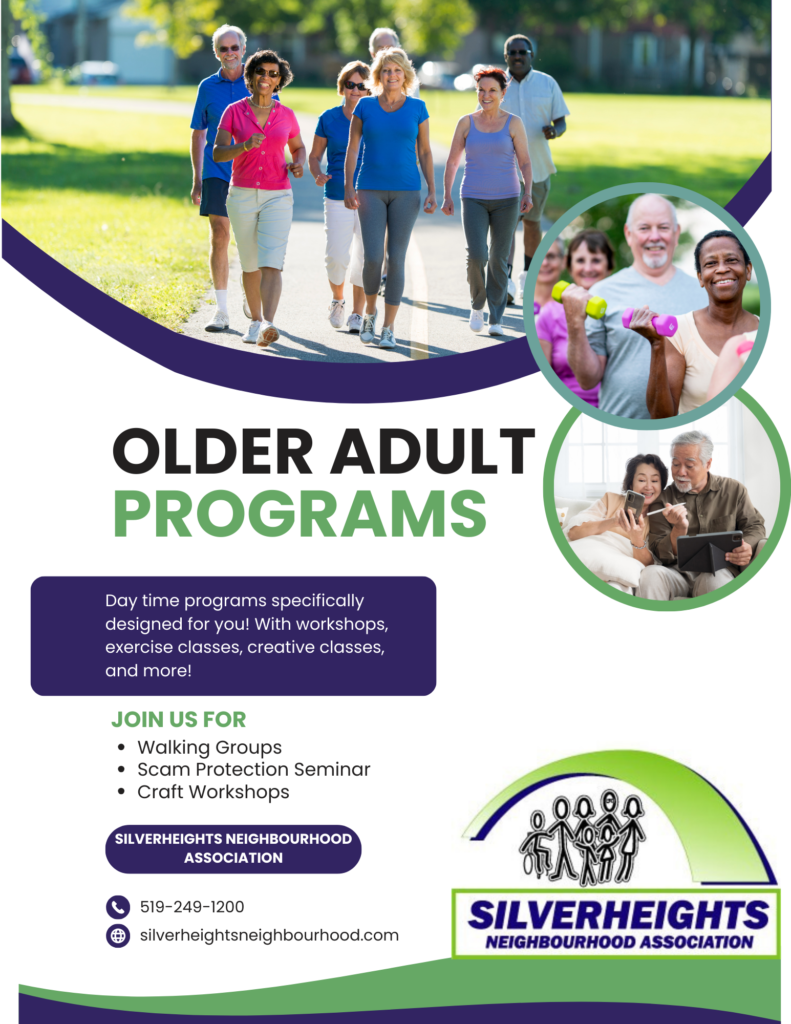 Join Us
We have new programs just for 55+! Including walking groups, creative workshops, and a number of different seminars.
---
Walking Group
Soon there will be a weekly walking group to tour you around Silverheights and stop by for warm drinks after.
Creative Workshops
Monthly workshops to learn how to make different things like; a winter wreath, crocheting, painting, and more.
Seminars
Learn different things that are interesting to you! Without having to commit to multiple sessions.
You Tell Us
If you are interested in something let us know and we can try and make it happen.
Come Socialize!
November 29th from 10am to 11am, join us for some coffee/tea and lets talk about programs! Have any questions call (519) 249-1200 or email programs@silverheightsneighbourhood.com